Golf is one of the most played athletic and recreational games worldwide. And, with the advancement of technology and the interest of human beings to get fit for a long time, especially people who want to stress out through any enjoyable game, many sports like golf have been introduced in the world. Top golf is one of them that has similarities with the golf game, but most sports enthusiasts don't know what is top golf, however, is not real golf game.
Before 22 years, you don't get any information about the top golf you could play with friends and family to enjoy the vacation; whether you are a golfer or have never played it, it doesn't matter. It is one of the best inventions where players get golf, tournaments, fantastic food and beverages,
Here, you get every piece of info because golf lovers need to know what is  Topgolf. It quickly gets popular because of the simple technique of playing only in a driving range and having no golf experience. Another reason is that the Top Golf locations are increasing day by day for making the hard-warking people stress-free.
So stay with us if you are interested in TopGolf and want to know about it.
What is Top Golf?
The Top Golf is nothing but an entertaining golfing complex designed with a high-technology driving range. There are also three other sections to ensure complete entertainment with the driving range. These are the coaches' lounge, music platform, and yummy food and drinks store. These amusing facilities are designed separately for every group under the environment-controlled bays.
The playground is designed with an oversized dartboard-like target panel on the outfield where players have to throw the microchipped golf balls. The score determines by the distance and how close the player hits the ball at the center of "Bullseye." The earned score increases with the promoted distance closed to the Bullseye and farther from the bays. All the scoring systems control with a well-defined electronic device.
Like other general people, golfers also enter the TopGolf locations when they get tired from the swinging of actual golf clubs. Playing this entertaining game, professional golfers or amateurs get more positive vibes in improving their performance on the true golf greens.
Who Owns TopGolf?
In October 2020, the renowned golf company The Callaway acquired the TopGolf and had completed the entire consolidation in March 2021.
The headquarter of the top golf is in Dallas, Texas, USA. But it also has company offices in the UK, Australia, Mexico, and UAE. From 2020, in Australia, the TopGolf office will run as a joint venture with the Village Roadshow Theme Parks, where the top golf has only 3.7% shares. However, more than seventy franchises are being built for providing the best-golfing facilities; it has become a Global Sports Entertainment Company. And, in Canada, with The Cineplex Entertainment.
How does Top golf work?
As Top golf governs by an authority, there are few rules for playing it. Generally, six people having different ages can play at a time. But due to the COVID pandemic, all top golf clubs limit the number of players numbers only two at a time during the peak period. However, they ensure all the facilities they offer for every member to participate or enjoy it.
This game is not like a golf game. Here everyone has to throw the golf balls following the bowling alleys called driving range. There are two kinds of bays; one is the VIP lounge, and another is a fast-track slot. If you want to play or watch this game, you must reserve a seat within 24 hours of the visiting time scheduled by the club authority.
In this COVID situation, The TopGolf takes a few local rules and regulations to lower the crowd. The incredible thing is that they set off an advanced virtual system for the waitlist to get to the location on time. It helps to minimize the chance of spreading out the life-threatening Coronavirus. And also makes the people risk-free while enjoying their leisure time by spending time with the top golf game.
For playing this game in your favorite club, first, you must register for the membership for a bay and collect your membership card. You will require this card for the earmark assigned for the game credits that a player earned by playing the game. On the other hand, you can use your existing card if you are not a newbie on that specific top golf club.
The visitors can enjoy every ball trajectory on the big TV screen managed by the leading tracker technology. While enjoying, visitors can eat nutritious food menus like sandwiches, sliders, and various appetizers with traditional or unique beverages choosing from the drink menu because every top golf site has a full-time service bar and restaurant.
According to the top golf companies' information, more than half of their visitors are men, and around 35% of the golfing community has 18 to 35 yrs. And the average players' number in a group is four, and they spend about two hours on the bay.
How much is TopGolf?
Since the top golf regulates by the franchise, people have to pay extra dollars for playing and visiting the playing time. The cost rate varies depending on the top golf club location and the bay facilities. For example, Fishers, Indiana, USA, has 102 bays in three different levels of facilities, and people have to give an additional amount for the levels' status.
Besides, the fees vary for the day's playing time and the days of the week. Generally, the morning time is cheaper than the evening time. However, it is not so high a difference in dollars. For example, if you select the Virginia Beach location to go in the daytime, you have to give around $20 more compared to the morning.
You will see two sections where players must pay to enter and enjoy the game. Usually, the charges are determined per hour of playing, not per person. So it may seem like a high fee, but when the total amount is divisible among the groups' members, it is so tiny against the enjoyment.
The two paying zones are for membership and playing time. The membership charge varies from only $5 to $7. But the playing bill will change on the period of the day. Below we state the cost range for a single bay in a table form.
| | |
| --- | --- |
| Playing time | Charge claimed per hour |
| 9 am to 12 pm | $25-$27 |
| 12 pm to 5 pm | $35-$37 |
| 5 pm to the closing time | $45-$47 |
As the franchises determine the fees, it differs from prime locations. Usually, the rent remains the same on Saturday and Sunday, but it may change for other weekdays. For example, on Tuesday, the morning fees vary from $11 to $13 per hour, $16 to $18 from noon to evening, and $21 to $23 at the closing time. If you choose the closing time, you may pay up to $49 for an hour to play.
How long does it take to play Top Golf?
People go to the Top Golf club to spend quality time with family and friends. Besides, many game options help you spend time with fun and maintain body fitness. That's why people who can afford to go to the clubs enjoy the weekend vacation.
As so many people come, the club authority limits the playing time for a group, and it is a maximum of two hours at a time for a single bay. However, players can stop playing at any time they wish.
The actual time for the Topgolf game depends on the number of group members because the franchise allows a maximum of six participants in a group. Therefore, this entertaining game lasts around one hour.
Tips for the top golf experience
However, the top golf is a sport like a game of golf but not the same as the golf game. Still, you will get a well-defined driving range in this corporate playground with an entertaining party complex as there is a facility to practice the hitting of microchipped golf balls toward the giant dartboard with a Bullseye at its center, many g So many people go there to enjoy the holiday or weekend vacation. The top golf experts' give nine practical tips to get an effective Top Golf experience. We make an infographic presentation of these nine valuable tips for top golf.
Different games at TopGolf
as people go to play top golf to get rid of tiredness os week round hardworking, the club offers fourteen various funny games for the participants. Every group can choose more than one or any of these games to enjoy. Besides, all aged people, from kids to adults, can play these games; the bay designer builds up various scoring zones marked with different elegant colors. These colored zones also have separate yards of distance for making fun of both skilled and newbies. These colored scoring areas are –
| | |
| --- | --- |
| Distance in yards | Color mark |
| 25 | Red |
| 50 | Yellow |
| 90 | Green |
| 125 | Brown |
| 150 | Blue |
| 185 | White |
| 215 | Range Net (Trench) |
According to the website of The Top Golf, The highest score that the players make is 400, and the average score of beginners is around 95.
As it is a fun game, the franchise offers numerous features where are about 14 types of games the partaker can enjoy. Among these types of games, ten games are the most popular that we describe below. Besides, the authority designed the leaderboard so that every player could see their score on the triple-decker driving range and play it as a competitive event.
1. TopGolf
The TopGolf is the monogram format where members can play singly or as a group of six, and perfect for beginners. The driving range is 30-50 yards to 200 yards, where six target places are assigned to hit the microchip balls. Ten times, everyone gets the chance to hit the balls towards the targetted leaderboard.
The scoring is determined by the combination of all the shots they make. When they fling the balls from a short distance, it is easy to make a good score but tough to touch the microchip ball close to the Bullseye from the longest distance. And making a high score depends on the players' skill level. It can be played as a fun game or make it competitive while spending one hour on the driving range with a group of six.
2. Quick 9
Golfers know that the quick 9 is nothing but to enjoy the shots by making fun of the partners. Both beginners and experts can play on this driving range. Here, two different facilities offer where players can make nine shots. Beginners can make each three shots from red, yellow, and green targets, but the experts' scoring zones change to brown, blue, and white. All other game rules stay the same.
To make a score from the close target is straightforward but challenging from the farthest. If the bay is rented for an hour, then 1-4 players will be the best to make the highest score and enjoy it thoroughly. But at the last shot, the player gets a double score.
3. TopChip
Generally, golfers who want to improve chip shot performance come to the TopGolf to play TopChip. In this game, players get 20 shots, five from the red scoring zone, five from the yellow scoring target, and the last ten from the green target area.
While playing, if any one of the group can touch the center, he gets a reward with points. But the most exciting fact is that if his next shot is wrong, all scores are discarded. Another fantastic thing is that if a player makes his last shot toward the wrong target, he ends up with the point of Zero. That's why golfers enjoy this game more than the other facilitated games.
All groups can choose this game for their booked bay, but it is more beneficial for intermediate players.
4. TopScore
The TopScore game is ideal for novice and intermediate players who have to focus on the target length. If they make shots from the farther target and can create a straight and long shot closer to the Bullseye, they get more points for that specific shot.
5. TopScramble
This game is suitable for professional and amateur golfers who have complete knowledge about the golf game. Still, beginners will be benefitted if they make a group with experienced golfers. Generally, intermediate players are ideal for the Topscramble game. Here, the score is given for every ball's shot, and the final score is allocated for the entire team.
6. TopPressure
However, the participants require to grab under more pressure to get a better result in the normal driving range. But it is perfect for those who need to focus on the target for improving performance in a competitive event. Sometimes, contestants become worried because they have to throw a bucket of balls toward the target board to get a good shot.
For playing TopPressure, players must hit the balls nine times from the yellow scoring zone with various levels. The later levels are like the golf game, where players put more force to get more successful results.
At the first level, the score is determined to multiply by two and three of the actual point. But if the player ends up in the game at the same section, he loses all the points he earned from all nine shots.
It will be more fun if you make a group with golf enthusiasts and try to bet them. The standard point of this game is 30, but it can reach up to 100. The more exciting thing is that you can use this score for your next play if you go to the TopGolf club within the next 30 days because this score expires after this duration.
7. TopBreak
The TopBreak is perfect for intermediate players because it is more likely for the game of Snooker and Billiard. The main difference is that you have to hit the red ball before choosing other-colored balls. The scoring rules are also the same as the Snooker. The longest distance you choose for shooting, you will get more points for that shot if it is not a wrong hit.
8. TopShot
The TopShot is similar to the TopChip game, but the only difference is that players must make a full shot instead of focusing on the short game. This game bay is designed with three versions for all players like novice, intermediate, and professional players.
Every player gets five shots by the side of four targets. Besides, they can select the red, yellow, blue, or green zone for the first shot, but it determines how challenging their initial attempt will significantly affect the next long hits.
9. TopDrive
TopDrive allows golfers to throw the ball from the white or long-distance scoring zone and the trench or range net. For getting the score, players need to make long shots accurately. This game is appropriate for advanced players. Most beginner golfers go for playing TopDrive to know how far they can throw the microchip golf balls. After that, they do it to have some fun to get rid of stress from not getting the expected carry distance in golf. However, this practice session doesn't help them improve their golf performance on the natural golf course.
10. Virtual Game
Instead of the above top golf games, some progressive TopGolf clubs offer a game that requires playing virtually. This game is designed with virtual courses and some jewel gems. Players need to hit these gems through the simulator by using TopTracker technology. With the enjoyment of this computer-generated funny game, golfers can improve their skill level.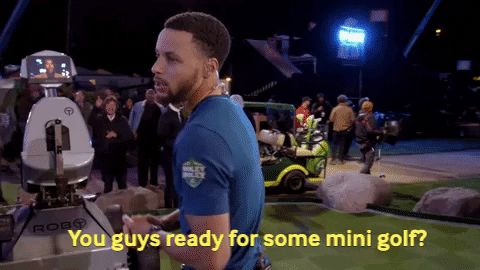 Top Golf Competitors
We already know that top golf is not only an entertaining sport but also a worldwide sport and entertainment company that operates online-based sales and auctions of its products. So as it is a corporate business, many companies offer the facilities of playing TopGolf. And all these TopGolf-based companies are rivals to each other. However, TopGolf has acquired the top-most position in earning yearly revenue. According to the information for 2021, TopGolf generates more than $1.1 billion, which increases to $2 billion when Callaway acquires this company. Here, we conclude a comparison table of the top golf competitors and alternatives with their short history of earning money through the entertaining sports business.
| | | | |
| --- | --- | --- | --- |
| Name of the company | Establishing year | Head office | Earned revenue |
| Topgolf | 2000 | Dallas, Texas, USA | $2 Billion |
| Diamond Resorts | 1992 | Las Vegas | $1.4 Billion |
| Drive Shake | 2002 | Dallas, Texas | $300 Million |
| ClubCrop | 1957 | Dallas, Texas | $1.1 Billion |
| Salamander Innisbrook | 2005 | Middleburg, Virginia | $22.37 Million |
| The Trump Organization | 1927 | New York, NY | $400 Million |
| BigShots Golf | 2013 | Dallas, Texas | $13 Million |
| Main Event | 1998 | Plano, Texas | $232 Million |
| Dave & Busters' Entertainment | 1982 | Cayman Islands | $400 Million |
| Round One Entertainment | 1980 | Osaka, Japan | $300 Million |
| Game Golf | 2014 | Sanfrancisco, California | $9 Million |
| X-Golf America | 2010 | Los Angeles, California | $574,482 |
| American Golf | 1978 | Ashton, UK | $220 Million |
| GolfTec | 1995 | Denver, Colorado | Training Institute |
| Golf Channel | 1995 | Stamford, Connecticut | $220 Million |
| GolfSuites | 2016 | Miami, Florida | $5 Million |
FAQs
Can you bring your clubs to TopGolf?
Most of the top golf clubs have their storeroom where you can stock your appliances if you are a club member. So you can easily keep your clubs in the warehouse and take them while reserving a single bay for playing top golf. One vital thing player has to keep in mind is that you can't visit here and there inside the club area except to play or watch others play.
Why is TopGolf so popular?
With the advancement of the working system, life has become so challenging that people find out ways to get time for relaxation every weekend. In this sense, top golf offers more fun games with the facilities for fitness exercise, and people started to go there with family, friends, and loved ones when they time. Besides, there are bars and restaurants to supply a top golf nutrition menu to enjoy the time with more fun. Moreover, the club authority offers to conduct business meetings and make any critical deals in their particular venue within the club area. That's why the popularity of Top Golf is increasing day by day.
How much is top golf in Las Vegas?
Las Vegas is the most expensive and most entertaining State in the USA. So the cost of TopGolf is also high comparing other states. The below table shows the price of top golf in the Las Vegas Destination.
| | | | | |
| --- | --- | --- | --- | --- |
| Days of the week | Floor | 9 am-12 pm | 12 pm-5 pm | 5 pm-12 /1 am |
| Monday – Thursday | 1st & 2nd | $30 | $45 | $60 |
| Friday & Saturday | Same | $45 | $60 | $75 |
| Sunday | Same | $45 | $60 | $60 |
| Monday – Thursday | 3rd | $45 | $60 | $75 |
| Friday & Saturday | Same | $60 | $75 | $90 |
| Sunday | Same | $60 | $75 | $75 |
What to wear to top golf?
You can wear any casual dress with which you feel comfortable while playing top golf because there is no dress code to enter and participate in the game in a group or singly. But you must avoid wearing golf shoes at playing time because the top golf authority prohibits this kind of shoes when you hit the microchipped golf ball in the bowling alleys. Players don't hit the golf ball barefoot but can wear sandals, flip flops, sneakers, or any athletic shoes. The type of shoes is the only rule of restriction that everyone should follow for top golf.
Can top golf host any event or party?
Generally, most top golf clubs have a signature event room spacing of more or more petite 3000 square feet, where around 250 guests can easily accommodate a party. So it is typical of a top golf club to host various parties like kids' parties, teen parties, small or large parties, and business management events. Hosting any occasion is also possible because every top golf club has its high-profile bars and restaurants with the facilities to play the games available to play TopGolf.
What's so special about Topgolf?
Topgolf is a unique entertainment experience that combines elements of golf, technology, and socializing. Here are some of the reasons why Topgolf has become popular and gained recognition:
Innovative Gameplay: Topgolf offers a new and exciting way to play golf. Instead of traditional golf courses, it features a multi-level driving range with microchipped golf balls and targets. Players aim at various targets on the driving range, earning points based on accuracy and distance.
All Skill Levels Welcome: Topgolf caters to players of all skill levels, from beginners to experienced golfers. The targets are designed to accommodate different abilities, making them accessible and enjoyable for everyone.
Social Atmosphere: Topgolf creates a vibrant and social environment. Each driving bay has seating areas, allowing friends and family to relax, eat, and socialize while playing. It's a great place for gatherings, parties, and corporate events.
Technology Integration: The use of advanced technology sets Topgolf apart. The microchipped golf balls enable accurate scoring, tracking of shots, and interactive gameplay. Players receive instant feedback on their shots through a digital screen in their bay.
Food and Beverage Service: Topgolf offers a menu of food and drinks, making it a destination for dining as well. Guests can enjoy a variety of appetizers, burgers, pizzas, and beverages while playing or socializing.
Year-Round Accessibility: Unlike traditional golf courses, Topgolf is not affected by weather conditions. The driving ranges are covered and equipped with heating or cooling systems, allowing for year-round play.
Entertainment and Events: Topgolf often hosts live music, tournaments, leagues, and other special events. It adds to the overall entertainment value and creates a dynamic atmosphere.
Expansion and Popularity: Topgolf has expanded rapidly, with numerous locations across the United States and internationally. Its popularity has attracted both golf enthusiasts and individuals who are new to the sport, contributing to its success.
Overall, Topgolf offers a unique blend of golf, entertainment, and socializing, making it an appealing destination for people of all ages and skill levels.
How do you play Topgolf for beginners?
Playing Topgolf as a beginner is a fun and accessible way to get introduced to the game of golf. Here's a step-by-step guide on how to play Topgolf:
Select a Bay: When you arrive at a Topgolf facility, check in and reserve a bay. Each bay is equipped with a hitting area, seating, and a digital screen.
Get Set Up: Once you're in your bay, a staff member will assist you in setting up the game. They will provide you with clubs and explain how to use them. You'll also be given microchipped golf balls.
Choose a Game: Topgolf offers a variety of games that you can play. The most common game is "Topgolf," where you aim at targets of varying distances. The digital screen in your bay will display the game options and explain the rules.
Take Your Shots: Stand at the hitting area and prepare to hit your shots. The microchipped golf balls have sensors that track your shots and calculate the accuracy and distance. Aim for the targets on the range, and try to hit them for points. The closer you get to the center of the target and the farther you hit the ball, the more points you earn.
Enjoy the Experience: Topgolf is not just about the golfing aspect; it's also about having a good time. Relax, enjoy the company of your friends or family, and take breaks between shots to socialize and order food and beverages.
Track Your Scores: The digital screen in your bay will display your scores and provide feedback on each shot. You can see how many points you've earned and how you're performing compared to others in your bay or across the facility.
Learn and Improve: As a beginner, don't worry too much about the scores. Topgolf is a great opportunity to practice your swings and get a feel for hitting golf balls. Pay attention to your technique, observe others, and have fun while learning.
Try Different Games: Once you're comfortable with the basic game, you can explore other game options offered by Topgolf. Some games focus on accuracy, while others emphasize distance or target selection. Experiment with different games to add variety to your experience.
Remember, Topgolf is meant to be an enjoyable and social experience. Don't be afraid to ask for assistance or guidance from the staff, and most importantly, have fun while swinging away at the targets!
What do people do at Topgolf?
At Topgolf, people engage in various activities to enjoy their time and make the most of the experience. Here are some common things people do at Topgolf:
Golf Games: The primary activity at Topgolf is playing golf games. Players take turns hitting microchipped golf balls from their designated bays toward the targets on the driving range. Different games and challenges are available, focusing on accuracy, distance, or specific target areas. Players earn points based on their performance, and the digital screens in each bay provide real-time feedback.
Socializing: Topgolf provides a social atmosphere where friends, families, and groups gather to have a good time. People chat, laugh, and enjoy each other's company while playing or waiting for their turn. The seating areas in the bays create a comfortable space for socializing and sharing experiences.
Dining and Drinking: Topgolf facilities typically have food and beverage service available. Guests can order a variety of dishes such as appetizers, burgers, pizzas, and more. They can also enjoy a range of beverages, including non-alcoholic and alcoholic options. Many people combine their golfing experience with dining, making it a complete outing.
Watching Sports: Topgolf often has large screens displaying live sports events. Guests can watch their favorite games or tournaments while playing or taking a break. It adds to the overall entertainment value and creates a sports bar-like atmosphere.
Special Events and Tournaments: Topgolf hosts various special events and tournaments throughout the year. These events may include live music performances, themed nights, charity fundraisers, corporate outings, and competitive golf tournaments. People participate in these events to enjoy unique experiences and compete against others.
Learning and Practicing: Topgolf can also be a place for learning and practicing golf skills. Beginners can use it as a safe and relaxed environment to get introduced to the game. Experienced golfers can refine their swings and work on specific aspects of their game. Topgolf often offers golf clinics and lessons for those who want to improve their skills.
Celebrations and Parties: Topgolf is a popular venue for celebrations and parties. People book bays for birthdays, bachelor/bachelorette parties, company outings, and other special occasions. It provides a lively and interactive setting where everyone can have a great time together.
Enjoying the Atmosphere: Beyond the activities mentioned above, people simply enjoy the vibrant atmosphere at Topgolf. The music, lights, and energetic environment contribute to a fun and lively ambiance that adds to the overall experience.
Overall, Topgolf offers a combination of golf, entertainment, dining, and socializing. People visit Topgolf to have a great time with friends and family, indulge in delicious food and drinks, and enjoy the unique and engaging golfing experience it provides.
Who created TopGolf?
Topgolf was created by two brothers named Steve and Dave Jolliffe, along with their friend J. Todd Warner. The concept of Topgolf originated in the United Kingdom in the year 2000. The Jolliffe brothers, who were avid golfers, wanted to create a new and exciting way to enjoy the game and make it more accessible to a wider audience. They teamed up with Warner, a computer software expert, to develop the technology and gaming aspects of Topgolf. The first Topgolf venue was opened in Watford, England, in 2000, and it gained popularity quickly. Since then, Topgolf has expanded internationally and become a globally recognized entertainment brand with multiple locations across the United States, Europe, Australia, and other parts of the world.
How do you win in TopGolf?
In Topgolf, winning is determined by accumulating the highest score possible within the chosen game or challenge. While there isn't a single way to win, the objective is to earn as many points as you can during your allotted time or the number of shots. Here's how you can increase your chances of winning in Topgolf:
Aim for the Targets: The primary targets in Topgolf are the designated areas on the driving range. They are typically divided into different sections, each with its point values. Aim to hit the balls within these targets to score points. The closer you hit the ball to the center of the target, the higher the score.
Distance Matters: In addition to accuracy, the distance your ball travels can impact your score. Topgolf games often award more points for shots that cover longer distances. So, focus on hitting the ball as far as possible while still aiming for the targets.
Play Strategic Shots: Depending on the game you choose, there may be specific target areas that offer higher point values or bonuses. Strategically aim for these areas to maximize your score. Pay attention to the game rules and any special instructions provided on the digital screen in your bay.
Experiment with Shots: Don't be afraid to experiment with different shot techniques. Try hitting the ball with different clubs, vary your swing speed and angle, and observe how each shot affects your score. Topgolf provides an opportunity to practice and improve your golfing skills, so take advantage of it.
Utilize Game Features: Some Topgolf games have unique features, such as time-limited challenges or hitting multiple shots within a specific timeframe. Understand the specific rules and objectives of the game you're playing and use these features to your advantage.
Learn from Others: If you're playing with friends or family, observe their shots and learn from their techniques. Share tips and strategies to improve collectively. Additionally, watching skilled Topgolf players or professionals can provide insights into how to achieve higher scores.
Remember, winning in Topgolf is not the sole focus. It's a social and enjoyable experience, so prioritize having fun, engaging with others, and celebrating the moments of success, regardless of the final score.
Can 1 person play Topgolf?
Yes, one person can play Topgolf. While Topgolf is often enjoyed in groups or with friends, individuals are welcome to play and practice their golf skills at a Topgolf venue. You can reserve a bay for yourself and enjoy hitting golf balls, aiming for targets, and tracking your score. Topgolf provides an entertaining and social atmosphere for players of all skill levels, whether you're playing alone or with a group.
Can you go to Topgolf and not play?
Yes, you can visit a Topgolf venue without playing golf. Topgolf locations typically have various amenities and features beyond the golfing bays. They often include restaurants, bars, lounges, and viewing areas where you can socialize, relax, and enjoy the atmosphere even if you choose not to play. These areas usually offer a range of food and drink options, making them a popular destination for social gatherings, watching sports events, or simply spending time with friends and family.
Do you make money at Topgolf?
Topgolf is a commercial entertainment company that generates revenue through various channels. One of the primary sources of income for Topgolf is the fees charged for playing golf at their venues. Players pay hourly rates or per-game fees to use the golfing bays and enjoy the Topgolf experience.
Additionally, Topgolf venues often have restaurants, bars, and other amenities. They generate revenue by selling food, drinks, and merchandise to customers. The food and beverage offerings are an essential part of the overall experience for visitors.
Furthermore, Topgolf has partnerships and sponsorships with various brands, which can contribute to their revenue streams. These partnerships may include advertising, promotional activities, or collaborations with companies interested in reaching the Topgolf audience.
It's worth noting that the specific financial details and revenue breakdown for Topgolf would be proprietary information and subject to change over time. For accurate and up-to-date financial information about Topgolf's operations, it would be best to refer to official financial reports or contact the company directly.
Is Topgolf fun with 2 people?
Yes, Topgolf can be a lot of fun with two people! While Topgolf is often enjoyed in larger groups, it can still provide an enjoyable and entertaining experience for pairs as well. Playing with a friend or partner allows you to engage in friendly competition, share the excitement of hitting golf shots, and cheer each other on. You can challenge each other to improve your scores, try different target games, or simply enjoy a casual golfing experience together. Additionally, Topgolf venues typically offer a lively and social atmosphere with food, drinks, and other amenities, creating a fun environment for two people to have a great time.
How many balls are at Topgolf?
At Topgolf, each golfing bay is typically equipped with a microchipped ball system that allows players to track their shots and scores. The number of golf balls provided in each bay can vary, but on average, a bay at Topgolf usually contains around 100 to 150 golf balls. This ensures that players have an ample supply of balls to hit during their visit. If you happen to run out of balls during your session, you can request additional balls from the staff at the venue.
What countries is Topgolf in?
Topgolf had locations in the following countries:
United States
United Kingdom
Australia
Canada
Mexico
United Arab Emirates
Germany
Spain
Portugal
How many people work at a Topgolf?
The number of employees at a Topgolf venue can vary depending on the size of the location, its operational needs, and other factors. While I don't have access to specific information about the exact number of employees at each Topgolf facility, it generally employs a significant number of staff members to ensure the smooth operation of the venue and to provide a high level of customer service.
A Topgolf location typically employs a diverse range of personnel, including management and administrative staff, golf professionals, bartenders, servers, cooks, maintenance personnel, event coordinators, and customer service representatives. Additionally, there may be a dedicated team for golf bay operations and maintenance, ensuring the golfing equipment is in good condition for customers.
For precise details regarding the number of employees at a particular Topgolf venue, it would be best to contact the venue directly or refer to the official Topgolf website for any available employment-related information.
What is the history of Topgolf?
Topgolf is a global sports entertainment company that offers a unique golfing experience for players of all skill levels. Here is a brief overview of the history of Topgolf:
1. Foundation and Early Years:
Topgolf was founded in 2000 by two British brothers, Steve, and Dave Jolliffe, along with their friend, Jeevan Dhaliwal.
The first Topgolf venue opened its doors in Watford, England in 2000. It featured a unique driving range concept with microchipped balls and targets.
2. Expansion in the United Kingdom:
Following the success of the first venue, Topgolf expanded across the United Kingdom, opening additional locations in Chigwell, Surrey, and Addlestone.
The company gained popularity and recognition for its innovative and entertaining approach to golf.
3. Entry into the United States:
In 2005, Topgolf made its entry into the United States with the opening of its first American location in Alexandria, Virginia.
The U.S. market embraced the concept, leading to further expansion across the country.
4. Global Expansion:
Topgolf continued its expansion, opening locations in various countries such as Australia, Canada, Mexico, the United Arab Emirates, Germany, Spain, and Portugal.
The company aimed to bring its unique blend of entertainment, golf, and social experience to new markets worldwide.
5. Partnership and Growth:
In 2017, Topgolf partnered with Callaway, a renowned golf equipment company, for a strategic collaboration to enhance the player experience and promote golf participation.
Topgolf also attracted significant investment from various firms, including Providence Equity Partners, which fueled its growth and expansion plans.
6. Continued Innovation and Development:
Topgolf has continually innovated its offerings, introducing new games, technology enhancements, and interactive experiences to engage customers.
The company has expanded beyond its core golfing experience, incorporating food, drinks, music, and entertainment to create a vibrant social atmosphere.
7. Merger with Callaway and further growth:
In October 2020, Callaway and Topgolf announced a merger agreement, bringing together their respective expertise in golf and entertainment.
The merger aimed to leverage synergies and capitalize on the growing popularity of golf and sports entertainment.
Can you play for 30 minutes at TopGolf?
The duration of playtime at Topgolf can vary depending on the location and their policies. Generally, Topgolf offers hourly rates for bay rentals, and the minimum rental duration is typically one hour. However, some Topgolf venues may have time slots or options for shorter durations, such as 30 minutes, during certain times or for specific packages.
To determine if playing for 30 minutes is possible at a particular Topgolf location, it would be best to check their official website, contact the specific venue directly, or inquire about their available rental options and time slots. They will be able to provide you with the most accurate and up-to-date information regarding their pricing, rental durations, and any special packages they offer.
Where is the biggest Topgolf?
The largest Topgolf location was located in Las Vegas, Nevada, United States. This particular Topgolf venue is situated behind the MGM Grand Hotel & Casino and is known as Topgolf Las Vegas. It features four levels, spanning over 105,000 square feet and offering a variety of entertainment options, including numerous golf bays, bars, restaurants, VIP suites, and concert stages.
How much is Topgolf USA?
The cost of playing at Topgolf in the USA can vary depending on several factors, such as location, time of day, and day of the week. The pricing structure typically involves an hourly rate for renting a golfing bay. The hourly rates can differ between peak and off-peak hours, and they may also vary between weekdays and weekends.
To get specific pricing information for Topgolf in the USA, I recommend visiting the official Topgolf website or contacting the desired location directly. They will be able to provide you with accurate and up-to-date pricing details based on your specific location and timing preferences.
Is Topgolf an American company?
Yes, Topgolf is an American company. It was founded in the United Kingdom but later expanded into the United States, where it has achieved significant success and popularity. Topgolf's headquarters are located in Dallas, Texas. While the company has expanded globally with venues in various countries, it originated in the United Kingdom and has its roots in American markets as well.
This is Topgolf | Topgolf
Final Thought
Now you can realize that TopGolf is nothing but a game of relaxation, unwinding, and social gathering of non-golfers and golfers. Instead of playing, you can also enjoy the fun game of the players with the highly nutritious food and beverages. Besides, you can also choose the place for arranging a party with your loving family and friends. And the more interesting fact is that you don't need to pay more dollars for playing this corporate TopGolf playground. Therefore, we hope you will think to go to the top golf club to play the games it offers and make a complete enjoyment of your vacation.