As a golfer, you know, golf balls are one of the most crucial pieces of equipment for playing golf. Besides, when you find the most appropriate ball for your golf bag, you will get three different types of balls constructed for golfing. These three ball designs are premium, tour-quality, and at the standard value or regular. With these ball types, you also get incredible numbers of golf ball brands and models. These balls' cost ranges from 10 to 15 dollars per dozen, and some high-quality balls may charge up to $50 per dozen. You have to keep in mind that you don't need to pay for a high-cost pack. The inexpensive golf ball will be perfect when you start your practice because it also has the lowest spinning ball in nature. Usually, the tour balls are pricey among all kinds of balls used for golfing. You require those kinds of balls only when you aim to participate in a golf competition after achieving your highest skill for swinging. So, Every golfer should know how much are golf balls because they have to pursue them as bulk because of the high chance of losing. Below you will obtain complete information about the most reputed golf brands that produce the closest ball with various price tags.
Most Expensive Premium Golf Balls
Generally, the price range of dozen golf balls varies for their construction materials, and the technology incorporates them while crafting them. Besides, the quality and quantity of dimples on the ball's surface deliver different golf greens' performances. The ball with high-quality dimples on the surface can make the fastest swing in the air and flies a long distance in the golf greens. These balls with shallow dimples are comparatively expensive than the other types of balls. We make a list of the most costly top customer-reviewed consumer balls that will help you get your expected pack within a minute.
Top Ten Expensive Ball designs List
Titleist Pro V1
Bridgestone 2020 Tour B XS
TaylorMade TP5x pix 2.0
Callaway Golf Chrome Soft Truvis
Wilson Staff Fifty Elite
Volvik Vivid Matte Finished Colored
Callaway Golf Supersoft
Glow V1 Night
Vice Pro Plus
Polara Self Correcting
Types of Golf Balls
There are different arguments about the category of golf balls. Generally, a single element or a combination of other materials is the main element to craft the ball's structure. Besides, numerous modern technologies also incorporate into the design of hops used in golf courses. These technologies create a variation on the dimples, core, and the ball's compression, and different types evolved through these factors. Due to the variation in the design and materials, people think that every ball is another.
Moreover, manufacturers change their construction procedure for new balls comparing the previous one, making people think the balls are dissimilar. The manufacturers divide the range balls into four categories to stop the conflict on the ball's variation. These forms are –
1. Two-piece distance balls
This type of ball has a stout rubber core with Surlyn or Urethane's softer shell. These balls are also the right choice for novice golfers because skilled golfers want more layers that they don't get on these two-piece distance balls. This softer golf ball is a little stiffer, has a durability mechanism, and moves away, comparing the other individual balls. Besides, the firm cover of these balls helps to slide up the clubface at impact to some extent. As it spins less, the ball can take off higher in the air after making high-ball speed iron shots useful for golfers with slow or average swing speeds. The most valuable thing is that the two-piece distance balls are cheap golf balls compared with others.
2. Two-piece compression balls
The low-compression balls are easy to squash and help the golfers have a moderate swing speed to improve their distance of shots. These balls' low spin capacity helps to get more accuracy, and the softer cover gives a smooth feeling while launching the ball. Perhaps a soft feel may lead to extra spin on short greenside shots.
3. Two-piece performance balls
This type of ball has a large core and thin cover that provides more compact on the impact of long-distance after striking. These balls don't offer the same spin facility as a multilayered ball but are more compressed than two-piece compression balls.
4. Multilayered construction
Each layer of this type of golf ball has a distinct effect on its performance. The ball's outer soft cover enhances the feel while swinging; the inner solid mantle layer increases energy transfer to the core. Thus, the center raises the passing distance of the striking ball. Generally, multilayered balls are softer than others and spin more on the chip shots and bunker shots. These balls work better for the tour- players with 105-120 mph swing speeds and are not suitable for the average golfers with slower swing speeds. Based on the construction, golf balls also have five different categories.
1-Piece balls
The category of one-piece golf ball dimples has a Surlyn mold.
2-piece balls
They craft with a high-energy acrylate or resin core and a complex and cut-proof cover.
3-piece balls
Construct a firm core, rubber, or a liquid-produced middle layer covered with durable Surlyn, Urethane, or Balata-like elements.
4-piece balls
These balls are the same as three-piece balls for the inner three layers; the only difference is an extra thin outer cover. This additional outer layer helps to create a fast swing speed.
5-piece balls
These balls are produced in 2005 with more advanced technology to increase their spinning them. And it is the latest model of golf ball ever manufactured.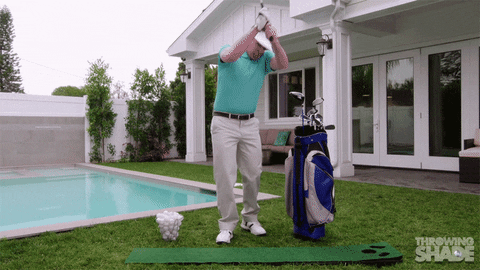 The price range and models of renowned golf ball brands
1. Titleist golf ball cost and Best-reviewed designs
The Titleist, one of the American golf equipment brands, was established by Philip E. Young in 1932. This brand focuses on the production of the best-quality golf balls. Like Tiger Woods, the famous pro golfer, Rory Mcllroy, was contracted with this brand before moving to another Nike. Many tour golfers use Titleist tour softballs and have an endorsement deal with this reputed golf brand. The price of the Titleist tour softballs varies from 30 to 50 dollars per dozen. Besides, it offers various discount levels at different times of the year. The best golf ball models of this brand are –
Pro V1
Pro V1 with an enhanced alignment
Pro V1x
Pro V1x with an improved alignment
Dash Titleist Pro V1x Left
AVX
Tour Speed
Tour Soft
Velocity
True Feel
Titleist DT
Titleist NXT Tour
2. Callaway golf balls cost and Best-reviewed models
Callaway Golf Company is a sports goods producing company that designs and manufactures golf equipment, golf accessories, and golf lifestyle-related products. It is an American company but markets and sell their products more than 70 countries in the world. Every dozen golf balls of this brand are available at a reasonable price. Most of them range from $40 to $50, but you can also get some models at $20. The highest-quality expensive golf balls of The Callaway are –
Chrome Soft Triple Track
Warbird Yellow
Supersoft MAGNA Yellow
Callaway ERC Soft
Chrome Soft X
Supersoft Matte Orange
Superhot 15 Bold
Chrome Soft Truvis
Chrome Soft X Triple Track
Eagle
3. Nike golf balls Cost and Best-reviewed models
Nike is an American multinational corporation that produces, designs, and development of sports equipment. Nike uses the ball technology to have a low compression feature that helps to reduce spinning. Optimize trajectories, and minimum side spin of the striking softer balls create a significant difference in performance. These balls' exceptional energy increases the golfers' confidence to get longer and more accurate golf shots. Nike balls' price starts from a minimum of $6 and raises to more than $50 for a dozen packs. The most favorite Nike ball models are –
Nike Mojo
Nike TA2 LNG Tour
Nike Precision Power distance soft
Nike RZN
Nike Crush Extreme
Nike PD9L
Nike One-series
Nike Hyper Flight
Nike Ignite
4. Kirkland golf balls price range with advanced models
In 2016, Kirkland golf balls were introduced first by Costco, and Kirkland is the Costco chain of warehouse stores. These signature golf balls are comparatively low-priced than the other balls available in the market. Besides, it marketed the pack of balls as 2 or 4 dozen in a box. And the cost varies from $15 to more than $50. This brand is famous for supplying comparatively cheaper balls with high-quality control for construction material. The well-established ball models of Kirkland 3-piece Signature golf balls are –
Kirkland Signature 3-Piece balls with Urethane Cover
72 Kirkland signature performance Plus
Kirkland Signature Mix
Kirkland signature Pre-Owned
Kirkland Signature 4-Piece Urethane Cover
5. Bridgestone golf ball's price and Best-reviewed models
Bridgestone Golf is a sports goods producing company built in Covington, Georgia, The United States. It is a subsidiary of the Japanese Corporation Bridgestone. They also claim the average range of ball price as the regular cost of other brands in the ball industry. The best-selling balls of the Bridgestone series are –
Bridgestone Tour B XS
Bridgestone E12 Soft
Bridgestone Tour B X
Bridgestone Tour B RX
Bridgestone Tour B RXS
Bridgestone E12 Speed
Bridgestone E6 Speed
Bridgestone E6 Soft
Bridgestone E7
Bridgestone E5
Bridgestone Laddie Extreme
Bridgestone Tour Mix 48 Recycled
Bridgestone Tour B330-S
Bridgestone Tour B330-RX
6. TaylorMade golf balls Cost with consumers' favorite designs.
TaylorMade Golf Company is another golf equipment producing company based in Carlsbad, California, United States. This brand is a subsidiary of KPS Capital Partners after its purchase from Adidas in October 2017. TaylorMade is a renowned golf brand that marketed balls at the lowest price of $11, though you will get more than $50. The TaylorMade project of ball construction, which brings the place of one of the best-reviewed balls by the advanced players are –
TaylorMade Distance Plus
TaylorMade RBZ Soft Dozen
TaylorMade Project (a)
TaylorMade Soft Response
TaylorMade RBZ Soft Dozen
TaylorMade TP5
TaylorMade TP5 Pix 2.0
TaylorMade TP5 Pix USA
TaylorMade Tour Response
TaylorMade Noodle Long & Soft
TaylorMade RocketBallz
TaylorMade New Tour
TaylorMade AeroBurner
Soft Golf Ball vs Hard
Generally, golf softballs increase spin rate, especially on short iron and pitch shots. On the other hand, hard balls produce for getting a long distance, with less spinning on shots around the greens. The golf ball aerodynamics also difference existed before introducing the new ball technology to incorporate multi-layer construction. There is a minor distinction between hard and soft types for the consistent ball flights while creating wedge shots. And this variation raises only for the construction materials used in the layered core of the ball. Besides, these two types evolved due to the feel when striking the ball with the club. In the present situation, you will not get much difference in their performance while making the swing. Depending on the clubface's structure, the only diversity you will get for soft and hardball affects the velocity. For example, when you hit on the four-layered ball with a driver, you will feel it hard, but you will feel it soft while striking it around the greens due to the change in the clubface velocity.
Soft golf balls and hard golf balls have different characteristics and are suited for different types of players and golfing conditions.
Soft golf balls are typically designed to offer more spin and control on short shots, while also providing a softer feel when struck. This makes them ideal for players with slower swing speeds, as they can help increase ball speed and distance. Soft golf balls may also provide better greenside control and are often preferred by players who want to shape their shots.
Hard golf balls, on the other hand, are typically designed to provide more distance and faster ball speed off the clubface. They are often preferred by players with faster swing speeds who need a ball that can withstand the higher impact forces. Hard golf balls may also offer less spin on short shots, which can make them more difficult to control around the green.
Ultimately, the choice between a soft golf ball and a hard golf ball will depend on a player's individual preferences, swing speed, and playing style. It's important to experiment with different types of golf balls to find the one that works best for your game.
Related: 10 Best Golf Ball Retriever for Water Reviews 2023
FAQs
What is the average price of a golf ball?
The average price of a golf ball can vary widely depending on the brand, quality, and where you purchase it. Generally speaking, you can find golf balls priced anywhere from a few dollars to more than $5 or $6 per ball. At some discount stores or online retailers, you might find low-end golf balls selling for a few dollars per dozen, which would put the price per ball at less than $1. On the other hand, premium golf balls from top brands such as Titleist or Callaway can cost $4 or $5 per ball or even more. It's important to note that the price of golf balls can also vary depending on the quantity you purchase. Buying in bulk can often result in a lower per-ball price.
How much should I spend on golf balls?
The amount you should spend on golf balls depends on your individual preferences and skill level. Generally speaking, if you are a beginner or occasional golfer, you may not need to spend as much on golf balls as someone who plays more frequently and has a higher skill level. For beginners or occasional golfers, low to mid-priced golf balls may be a good choice, as they are more forgiving and can help you improve your game without breaking the bank. However, if you're someone who is serious about the sport and plays often, investing in higher-quality, premium golf balls may be worth it. Ultimately, the best way to determine how much to spend on golf balls is to consider your budget, skill level, and personal preferences. It's also worth experimenting with different brands and models to find the ones that work best for you.
Is a golf ball expensive?
Whether golf balls are expensive or not depends on your perspective and budget. Compared to other sports equipment, golf balls can be relatively expensive, especially if you choose to purchase premium or high-end models. However, the cost of golf balls can vary widely, with some basic models priced at just a few dollars per dozen, while premium golf balls from top brands such as Titleist or Callaway can cost $4 or $5 per ball or even more. It's important to note that the cost of golf balls can also be offset by buying them in bulk, which can result in a lower per-ball price. Additionally, golf balls can be reused multiple times, so the overall cost of playing golf can be reduced over time if you take good care of your golf balls. Overall, while golf balls can be expensive, the cost can be managed by choosing the right model, buying in bulk, and taking good care of them.
Can I buy 3 golf balls?
Yes, you can buy golf balls in packages of three. Golf balls are typically sold in packages of one dozen (12 balls), but many retailers offer smaller packages or individual balls for sale as well. If you only need a few golf balls for a quick practice session or a short game, purchasing a small package of three balls can be a cost-effective option. Alternatively, if you're trying out a new brand or model of the golf ball, buying a small package of three can allow you to test them out without committing to a larger purchase. Many sporting goods stores and online retailers offer golf balls in various package sizes, including packages of three, so you should be able to find a package size that meets your needs.
Are cheap golf balls worth it?
Cheap golf balls can be a good option for beginner or occasional golfers who are still developing their skills or those who are on a budget. They are typically less expensive than premium golf balls and may not offer the same level of performance or quality. However, it's important to keep in mind that the performance and quality of golf balls can vary widely, and some cheap golf balls may not perform as well as more expensive options. Cheap golf balls may not have the same level of spin control, distance, or accuracy as higher-end models, which can affect your overall game.
Ultimately, whether cheap golf balls are worth it depends on your individual needs and preferences. If you're just starting or don't play golf very often, a low-priced golf ball may be a good option. However, if you're a serious golfer or play frequently, investing in a higher-quality, more expensive golf ball may be a better choice to help you achieve better performance on the course.
Which golf ball is better?
Determining which golf ball is better depends on your individual needs and preferences. Golf balls are available in many different types and models, each with its own characteristics and benefits. Some golf balls are designed to provide maximum distance off the tee, while others are designed for greater spin control and accuracy around the greens. Some golf balls have a soft feel, while others have a firmer feel. The best golf ball for you will depend on your individual swing speed, skill level, and the type, of course, you're playing on.
To determine which golf ball is better for you, it's a good idea to try out several different brands and models to see which one feels the most comfortable and offers the best performance for your game. You can also consult with a golf pro or equipment specialist to get recommendations based on your individual needs and preferences. Ultimately, the best golf ball for you will be one that helps you achieve your desired results on the course, whether that's increased distance, better spin control, or improved accuracy.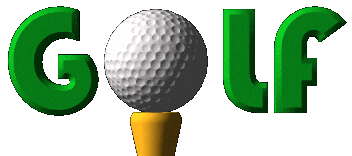 Can you use 20-year-old golf balls?
While you technically can use 20-year-old golf balls, it's generally not recommended. Over time, golf balls can deteriorate, which can affect their performance and durability. Exposure to heat, cold, moisture, and sunlight can cause the materials in the golf ball to break down and lose their elasticity.
As a result, 20-year-old golf balls may not provide the same level of performance or consistency as newer golf balls. They may not travel as far, spin as much, or have the same feel around the greens. Additionally, the cover of the golf ball may become discolored or cracked, which can further affect its performance. If you do choose to use 20-year-old golf balls, it's important to inspect them carefully before use to ensure they are still in good condition. Look for signs of cracking or discoloration, and test them out on the practice range to see how they perform. In general, it's a good idea to use newer golf balls for better performance and consistency, but if you're in a pinch, 20-year-old golf balls can be used as a temporary solution.
Are all golf balls legal?
No, not all golf balls are legal to play according to the Rules of Golf established by the United States Golf Association (USGA) and the Royal and Ancient Golf Club of St. Andrews (R&A).
Golf balls must meet certain criteria regarding size, weight, and overall construction to be considered legal for play. The USGA and R&A establish these standards to ensure that all golfers are playing with equipment that provides a consistent level of performance and does not provide an unfair advantage.
The USGA and R&A maintain a list of golf balls that have been tested and approved for play following the Rules of Golf. This list is known as the Conforming Golf Ball List and is updated regularly. Golfers can check this list to ensure that the golf ball they are using is legal for play.
Using a non-conforming golf ball in competition can result in penalties, disqualification, or other disciplinary actions. It's important to always check the Conforming Golf Ball List to ensure that your golf ball is legal for play before heading out onto the course.
What is the best low-price golf ball?
There are several low-price golf balls on the market that offer good performance at an affordable price point. Here are a few options to consider:
Wilson Ultra 500 Distance: This golf ball is designed for maximum distance off the tee, making it a good option for golfers with slower swing speeds. It features a durable cover and a high-energy core for improved ball speed and distance. A pack of 15 golf balls typically costs around $10-$15, making it an excellent value.
Srixon Soft Feel: This golf ball offers a soft feel and good spin control, making it a good option for golfers who prioritize feeling and control around the greens. It features a soft cover and a low-compression core for improved distance and accuracy. A pack of 12 golf balls typically costs around $20-$25.
Callaway Supersoft: This golf ball is designed to provide a soft feel and good spin control, making it a good option for golfers who want improved performance around the greens. It features a low-compression core and a soft cover for improved distance and accuracy. A pack of 12 golf balls typically costs around $20-$25.
Ultimately, the best low-price golf ball for you will depend on your individual needs and preferences. It's a good idea to try out several different brands and models to see which one feels the most comfortable and offers the best performance for your game.
What is the most expensive golf ball?
The most expensive golf ball currently available on the market is the Titleist Pro V1 Limited Edition golf ball. These golf balls are handcrafted and feature a unique design, making them a collector's item for golf enthusiasts. They are priced at around $150 for a dozen, making them significantly more expensive than other premium golf balls on the market.
It's worth noting that the Titleist Pro V1 Limited Edition golf ball is not intended for everyday play and is primarily marketed as a collector's item. For golfers who are looking for a premium golf ball for everyday play, there are several high-end options available from brands such as Titleist, Callaway, TaylorMade, and Bridgestone, among others. These golf balls typically range in price from $40-$60 per dozen, depending on the model and features.
Cheap vs. Expensive Golf Balls Test
Conclusion
As an average player, you already know the significance of a high-quality golf ball for getting a better result on the average-golfer swing speeds at the golf course. Also, you understand that the golf ball's price does not vary more for its types, may be soft or hard. Besides, the affordable urethane offerings provide a high-quality, consistent product at a reasonable price. The balls are available in one, two, three, or four dozens in a box of balls. Remember that the balls you pick for your golf bags must be from any reputed ball brands, like TaylorMade, Callaway, Nike, Titleist, Bridgestone, Srixon, etc. Moreover, ball consumers must check the ball's velocity, compression differences, dimples per golf ball, and the quality of the materials used for constructing it before paying for your selected brand's ball pack.