Like other athletes, golfers also want to keep in touch with every update about the game of golf. They always try to get the solution to confront while playing golf, especially the novice or amateurs. The easiest way to stay on top of the latest news is to participate in golf forums because golfers can learn new swing styles, reviews of golf equipment, and lots of information related to the game.
Through online golf forums, they also can watch the discussion of experts about the topic of golf. However, beginners can also post their queries, messages, and opinions on online forums. They can also communicate with the experts to get suggestions for improving their skills on Aspect of Golf. However, players have to maintain strict rules to be members of any forum because every forum has its behavior and norms. This article discusses the 15 best golf forums that offer lots of facilities for the players. The golf forums that we discuss are –
The Hackers Paradise
WGT Forum
The Sand Trap
The Golf Subreddit
My Golf Spy
My Online Golf Forum
Golf News Net
Greens Keeper
Golf Simulator Forum
GolfWRX
Golf Monthly
Golf Magic
Golf Forum
Operation Sports Forum
Shot Talk
Related: Top Golf Magazines in 2023
Top 15 Golf Forums available on 2023
1. The Hackers Paradise
The hacker's paradise is one of the most popular golf forums because it always publishes recent news and golf discussions. The subscribers are more active because they regularly get new articles on exciting issues, comments, media news, and many more golf-related topic. The most fantastic thing about Hackers Paradise is that subscribers can win lots of prizes by joining a competition through this forum. The joining process is also so simple. They need to subscribe to Buzzfantasygolf.com. Except for the subscribers, anyone can participate in any discussion as a guest participant.
2. WGT Forum
The WGT is one of the advanced golf software where you get all the information about the golf simulator. It becomes one of the top-rated 3D software because WGT Golf Mobile downloads more than 3 million free-fun-play on iOS. Thousands of people spend their time on PC, Mac, Android by playing fun golf on world-famous golf courses. The WGT forum controls all of their activities through the web, and they can track all the participants playing on their website. To make their site more popular worldwide, they also arrange tournaments to win ample prize money from their homes. Besides, you can also buy your golf apparel and gear from their online pro shop.
3. The Sand Trap
After internet access to the grassroots level, the sand trap form becomes one of the fast-growing golf websites among golf lovers. This active golf forum site is so well-organized that you can quickly post your opinion on your favorite topics, like effective techniques on the golf swing, equipment reviews, golf course reviews, and so on. In 2008, this forum hosted a bi-annual Ryder cup-styled tournament. But after few years, it stopped due to an internal crisis. Then, in 2015, again, they restarted this fan's online game. It helps the members to build up a strong friendship with them. Besides, every day, you will get a new review of golf equipment, accessories, courses, and many more troubleshooting guides in their blog section.
4. The Golf Sub-Reddit
The Golf Subreddit is a distinct platform of the renowned site Reddit.com where people discuss the topic related to Golf Estate. More than 260,000 subscribers are active on this online forum. You can get the answers to any query about golf. However, the forum authority established strict regulations for subscribers who give their opinions and share golf experiences on this forum page.
5. My golf Spy
My golf spy is a global forum where millions of golf enthusiasts share their experiences, instruct improving course performance, conception about golf, and discuss new arising issues on any golf tournament. The authority of this forum founded moral codes regulation that hinders the subscribers from using unexpected languages, discussing political issues, races or religious issues, and even personal attacks. My golf spy also builds its brand on the coolest golf gadgets and pro-shop through which any member can purchase their favorite gear. They also create a small business strategy to advertise their products. But this facility, on review of their golf products like golf shoes, golf rangefinder allowed only for their members. And also will enable them to write on their experiences and review them after using the product they take from this forum's pro-shop. But the unofficial one does not get access to these review posts. Besides, they also cover different tours, courses, and travel discussions through their website.
6. My Online Golf Forum
My online golf forum is different from other standard forums because it provides the solution to golfer's handicap problems. However, you have to subscribe to get a membership, and it is also two categories, standard and advance membership. The standard membership is free, but you have to pay for getting advanced membership. The advance member can print their tour handicap report, but the premium member gets a professional handicap card with the subscription facility like a standard member. The international golf authority also accepts the professional handicap card provided by my online golf forum.
The forum authority also offers a rating after watching the golf practice videos of the members. Besides, they give the data about golfer's average distance, swing rating, penalty shots, and many score-related issues. This forum also has the regulations like other forums run with golf rules and regulations. A more fantastic thing about this forum is that when you visit it, you will find that more than 63 thousand course reviews, 188 thousand members, more than 54 thousand issued certificates, and more than 1.6 million saved handicap scorecards.
7. Golf News Net
When you visit the online golfing community of the Golf News Net, you will find golf-related content on recent updates and club driving events. With it, here you can watch the open discussion on different golf tournaments, like four majors, PGA, LPGA, European tour, and many other golf competitions held locally or internationally. Most recently, experienced golfers provide their opinions on the impact of the COVID-19 pandemic on golf. To get the GNN+ news version, you have to pay an annual subscription fee; perhaps they also give you access to withdraw your membership. But you use their free version; you don't get the facility to get a membership on the different categories they provide on their forum. Like other online forums, they also offer the fantasy league and access to golfer talks on the Roku TV, Amazon Fire TV, Apple TV, and GNN radio.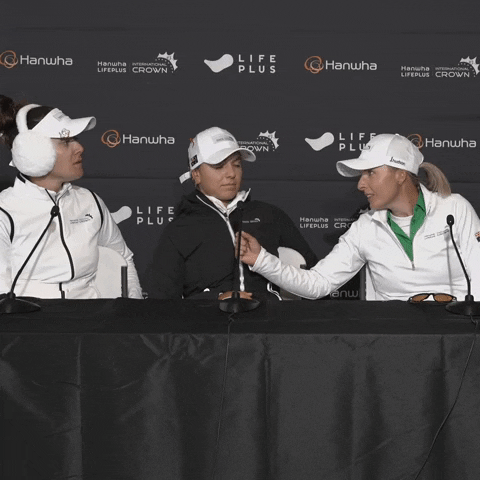 8. Greens Keeper
You get the USA golf course reviews and tips and techniques on regularly maintaining them on this online social community, Greens Keeper. Besides, you can reserve the tee-time for playing on these golf courses from the schedule they publish on the forum posts. Not only book the tee-time, here you can make a friendship with the players who also decide to play simultaneously. The most exciting thing is that you do not have to pay for getting permission to play on these courses. Not only that, they give you a ranking point depending on the review you give after playing there. While you are a member of this forum, the greenskeeper score tracker saves all your golf scores. You can easily collect your swing scorecard from their records. Also, you get your monthly index because they keep your last 12-month golf index, fairway hits, GIR, and every carry distance on your golf rounds. We hope these pieces of information will be the best opportunity for improving your golf skills.
9. Golf Simulator Forum
Golf Simulator Forum is mainly a round table of golf experts where you get a detailed discussion on the golf simulator and the benefits of improving golf skills. The golf simulation software designs for people who like playing golf at home with friends, family, and sometimes even alone to get the natural feeling via golf simulators. So this forum post all types of content and videos related to play golf using a simulator or indoor golf gear. Besides, you get all information about buying golf simulator products that suit your budget and which device you can avoid or should take for your indoor golf. And they also have a pro-shop for the subscribers to purchase their expected golf accessories from home. Moreover, the authority provides simulator tours, games, and other exciting competitions to encourage a participant's interest in indoor golf.
History of Asia Golf Leaders Forum
10. GolfWRX
The GolfWRX is one of the most extensive and most reliable online communities for golf. In the posts on this platform, you get detailed content of the most recent golf tournaments, equipment reviews, and expert golfers' tips and tricks for improving your skill level. There are all kinds of articles available written by professional sports journalists, golf simulations, and podcasts. They also have a WRX pro-shop where members can quickly fulfill their demand for golf equipment, especially the most recent golf clubs and accessories models. And for this, the forum authority establishes a unique GolfWRX official store for golf equipment.
On this forum, you also get videos of professional's tournament performances and an open discussion on their performance. Besides, you can get a scenario of the golf bags of an experienced golfer and the styles of the golf industry like the use of golf outings, golf pushcarts. You will see every topic in its related category of sports, golf, that usually prepares for getting the attention of golfers. So you don't require to waste more time on the game issue of the hottest event you want to know.
11. Golf Monthly
Another famous golf forum platform is Golf Monthly because of many blogs, videos, tips & tricks, and expert advice for improving your knowledge level. They also publish golf tactics suggested by coaching golfers to maintain their fitness as athletes, especially female golfers. Not only that, but they also publish the magazine on both printed and digital media. Once you start to read their articles, you can't stop reading. Due to easy navigation throughout the website, its popularity increases day by day. Not only this, this forum frequently arranges competitions with amazing prizes among the members for encouraging their passion for golf.
12. Golf Magic
The uniqueness of the golf magic forum's golf discussions provides you the practical instructions on how to be fit as an athlete. This forum selects topics for discussion that will keep players healthy and fit for tournaments. Besides, the authority arranges a 30-day fitness challenge where the participants win handsome prize money with a bundle of knowledge on maintaining fitness throughout the sports career. And, this fitness issue of this forum makes it one of the popular platforms among golfers. Not only fitness advice, but it also posts beginner's guide on using the golf clubs, like golf iron, wedges, driver, hybrids. It also publishes different golf pictures, like a bunker, putt, chip, etc. Therefore, you can call golf magic the platform of learner golfers.
13. Golfs' Forum
However, the forum publishes golf-related articles and conversations among pro golfers like LPGA and PGA Tour players. Here, you also get information about other categories of the sport like basketball. As this active golf forum tries to cover the news, tips, techniques, and reviews of sports gears of most favorite games worldwide, its popularity increases day by day. Therefore, we can say that it is one of the appropriate destinations for the golfer who wants to be an avid golfer.
14. Operation Sports Forum
The operation sports forum is also a foremost forum for the athletes because it publishes thousands of golf and popular games, like baseball, basketball, hockey, football, soccer, tennis, racing, etc. This website becomes a fast-growing forum from a small news site for covering the vast area of sports. And it is also a famous sports video publishing site.
15. Shot Talk
The shot talk is one of the oldest fora golfers, where the members share their golf tips, experiences, and trip plans. Besides, this online community has different category sections, like news, reviews, tournaments, golfers discussions, images, etc., so visitors or members can quickly find their queries. The whole matter of this forum is that it categorizes the members depending on their sharing informative messages for beginner golfers and site visitors.
Website Address of The famous golf forums
| | | |
| --- | --- | --- |
| NAME | ESTABLISHING TIME | WEBSITE ADDRESS |
| The Hackers Paradise | 2008 | |
| WGT Forum | 1995 | https://www.wgt.com/forums/ |
| The Sand Trap | 2004 | |
| The Golf Subreddit | 2005 | |
| My Golf Spy | 2007 | |
| My Online Golf Forum | 2006 | |
| Golf News Net | 2004 | |
| Greens Keeper | 2000 | |
| Golf Simulator Forum | 2014 | |
| GolfWRX | 2005 | |
| Golf Monthly | 1999 | |
| Golf Magic | 1999 | |
| Operation Sports Forum | 1998 | |
| Shot Talk | 2004 | |
School of Golf: Mardy Fish Compares Golf Swing with Tennis | Golf Channel
Final Thoughts
Most people, especially sportsmen or sports lovers, avoid reading printed magazines where the internet brings everything into their hands in this advanced world. When they get information within a few seconds, they go for printed media that does not regularly publish. However, the most newspaper has a special section for sports, not only for the golf. So the golf enthusiasts become fans of these online golf forums where they can get everything about the golf industry. They don't need to find out the golf section from lots of news in the sports segment. We hope the 15 most leading golf forums with online community news we discussed above can be enough for any person to become passionate about golf. If still, you are not subscribing to any one of them, don't be late to subscribe to your favorite golf estate or more with a single press on the subscription button on your golf mobile.